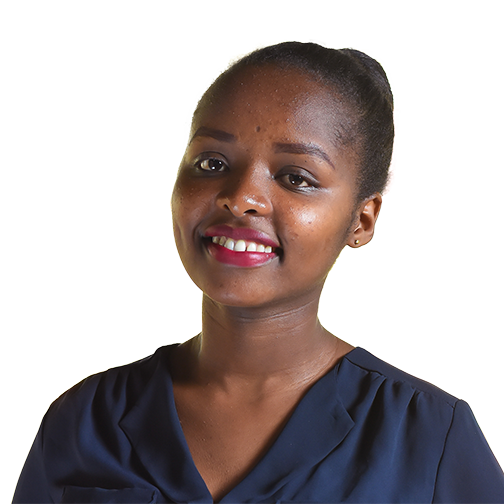 Catherine Wanja Gitau
Senior Strategic Designer
Kenya
Catherine is a self-driven individual who is passionate about problem solving using a human centred approach. She has facilitated leadership sessions for young people across East Africa through the Young African Leaders Initiative (YALI), a flagship program launched by the former president of the United States, Barack Obama as a signature effort to invest in the next generation of African leaders. She has extensive experience in Design thinking, Leadership and Entrepreneurship. She has been involved in training the principles of Design thinking to young people with disruptive business ideas in technology through the BLAZE Network by Safaricom.
Catherine has undertaken extensive projects on Nutrition in Kenya and Mozambique In Kenya, she worked on a project aimed at improving nutrition outcomes for small holder tea farmers. In Mozambique she worked on a project to improve nutrition status for adolescent girls in rural Mozambique. In Kenya, she is also working on a project to increase access to sage, healthy and nutritious food among low income people in Kenya. In line with SGD 2 (Zero hunger), Catherine is passionate about developing solutions that are geared towards improving nutrition outcomes for various groups in the society, especially the most vulnerable.
Apart from Nutrition, she has also worked on projects to increase the demand and uptake of voluntary Sexual reproductive health services in Kenya and Nigeria.
With keen interest on learning new things, Catherine is continuously exploring opportunities to grow her skills and expertise which she believes is key to delivering exceptional work.
Qualifications
BSc Economics and Finance, Kenyatta University
Certified Public Accounts part two
Leadership program, Young African Leadership Initiative
Young Entrepreneurs program by Mbugua Rosemary Foundation