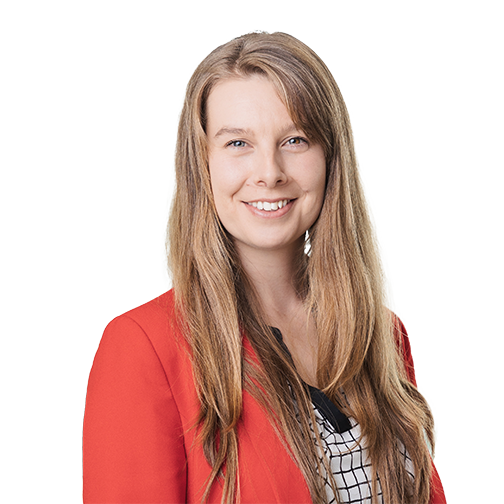 Stephanie Hathaway
Executive Producer
Australia
Stephanie has a great passion for design collaboration and thoroughly enjoys supporting creative and design-focused teams to enable the effective delivery of projects that benefit the wider community.
Much like a film producer, Stephanie supports projects to ensure they are initiated, coordinated and delivered to the highest standard, guaranteeing the best results for long lasting outcomes. Stephanie is detailed orientated and is instrumental in driving project focus for her team. She excels in unravelling complex challenges and working with a wide range of stakeholders to deliver successful projects.​
She is a certified Scrum Master and has over ten years' experience delivering dedicated project management and logistics execution. She also holds a Bachelor of Design Arts from the ANU School of Art and has a background working in a range of industries; including education, government, manufacturing and software. Stephanie has extensive experience running small community engagements with very tight budgets as well as managing budgets for large programs ranging from hundreds of thousands to millions of dollars in multiple currencies across many government agencies and international organisations with meticulous detail.
Stephanie is an experienced project and program manager, who has led complex, multi-stream projects – from government reform interventions to large international efforts where multi-disciplinary teams need to collaborate and coordinate across 5 different time zones. She understands the value and importance of ensuring the mix of clarity and flexibility that allows disciplined innovation to emerge. She is a skilled communicator, both verbally and in writing, and is expert at running agile projects, or integrating agile into waterfall methodologies to accentuate the strengths of each. Stephanie also brings board secretariat experience, coordinating board workflows and outputs with the same adaptive and disciplined mindset that she applies to the largest projects.
Stephanie ensures value is created by delivering projects on time to the highest standard via project planning, budget tracking, reporting coordination, risk management, issue escalation and logistical support.​