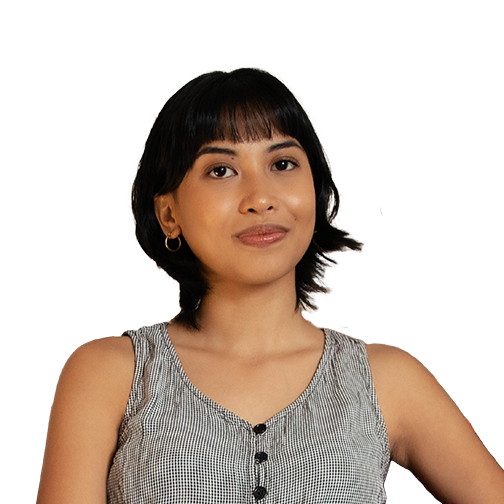 Shara Francisco
Business Designer
Philippines
Shara is a graphic designer with a background in behavioral design and UX research. She is a multidisciplinary designer applying user psychology in conceptualizing appropriate design interventions and developing brand identity. She has strong creative and technical skills to visually present systems of behavior change in products, campaigns, etc.​​
With 2 years of experience in the design industry, Shara has utilized her expertise to develop brand identities, user experience, and campaign conceptualization with organizations such as Electric Potential, Works of Heart Studio, Tower Records, and 98B Collaboratory. She has applied design research principles in various projects with non-profit organizations that cater to industries such as youth education, artist initiatives, and activist rights in the Philippines.​​
Prior to Thinkplace, Shara worked as a freelance designer and UX researcher, working with start-up companies, NPOs, and design studios in branding and campaign strategies. She has worked across North America and South-East Asia and bridges her knowledge systems thinking and creative practice to her work.​​
Shara holds a Bachelor of Arts (Multimedia Arts) from De La Salle-College of Saint Benilde.​