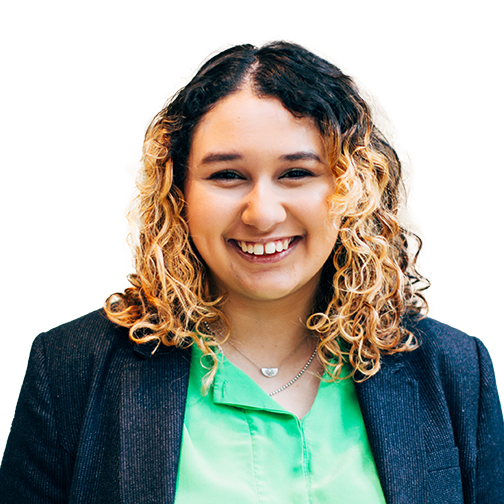 Sasha Corr
Business Designer
Australia
Sasha is driven to create positive impact in our everyday lives, using innovative and empathetic approaches to improve lived experiences. Her deep personal and academic knowledge of disability, gender, race, and sexuality informs all her work; as she builds rapport in engagements and finds unique ways to reframe problems and solutions. She is passionate about understanding and problem solving in complex systems, as well as developing human-centred approaches to on and offline research and facilitation.
Sasha is experienced in mixed-methods research, and focuses on using human-centred approaches to qualitative and quantitative data. Her First Class Honours in Social Anthropology from the University of St Andrews has informed her methodology of prioritising the humanity and reality of research participants, and her specialisation in flexible, digital and ethnographic approaches to user research. She has worked on a number of mixed methods research projects for clients such as USAID, where in order to research infant nutritional practices, she designed and conducted fully remote engagements with rural participants in Nigeria; NLA, where she facilitated interviews and focus groups with organisations across Australia to validate current work and inform opportunities for improvement; and DAWE, where she synthesised qualitative responses from a variety of organisations and individuals to inform the National Climate & Resilience Strategy and the National Landcare Program, as well as engaged with over 90 participants to inform the Regional Planning Framework.
Sasha thrives when untangling complex systems to discern the ways they affect each stakeholder. She has navigated the complex ecosystems of Trove Collaborative Services, Services Australia's digital services, and My Health Record to help identify and solve the complex problems that sit in them. She is an experienced online, offline, and blended settings facilitator, having run both online and offline focus groups and workshops for a number of clients, including DAWE, the NDIA, NLA, and Services Australia. Her work with the NDIA involved facilitating a blended online and offline conference in a fully accessible manner, while her work with DAWE and the NLA involved facilitating workshops and focus groups for a variety of stakeholders located all over Australia.