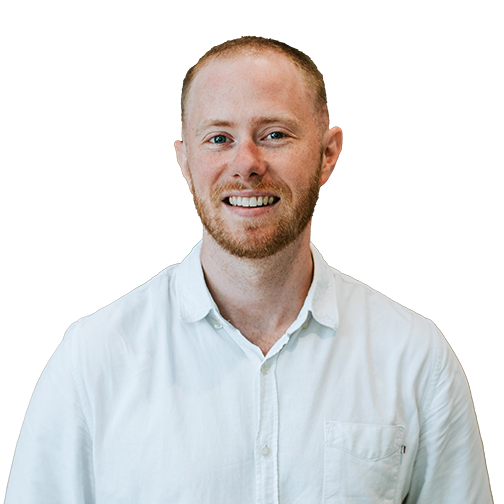 Rohan Doherty
International Development Practice Lead
Australia
Rohan is passionate about bringing together diverse perspectives to find solutions to wicked problems with no clear answer. For the past 9 years Rohan has been using design methodologies to solve these types of problems across many sectors, including public health, international development, government and private business.
Rohan heads ThinkPlace Australia's International Development practice, focusing on supporting development and aid efforts in the Pacific region. To this role he brings interdisciplinary and industry-leading social & behaviour change methodologies, as well as proven expertise in global public health communication programs.
Previously, Rohan was employed as Director of ThinkPlace's Washington DC office, where he managed a team of Human Centred Design experts within the world's largest social & behaviour change  grant, the USAID-funded Breakthrough ACTION consortium. Through Breakthrough ACTION, Rohan partnered with Johns Hopkins Center for Communication Programs (CCP) to design innovative social behaviour change solutions to intractable public health challenges throughout Africa, South America and the Caribbean. Many of these solutions involved complex, multi-faceted communication components.
Rohan brings a deep experience in conducting and facilitating user research, understanding and collecting user insights, translation of research outcomes into innovative behaviour change solutions, and pretesting novel ideas.  He is also a skilled communication strategist, having designed and executed SBCC campaigns in developing countries, such as improving adherence to malaria medication in Guyana, reducing the spread of mosquito-born disease in Jamaica, and promoting positive maternal practices in Nigeria.
Rohan's background in Industrial Design has provided him with a strong understanding of the design process and the ability to methodically work through complex, multifaceted problems. He holds a Masters degree in Design-led Innovation andhas presented academic research in Shenzhen, London, Helsinki and Melbourne, focusing on building design capability within organisations to influence business strategy and to increase value to global markets.