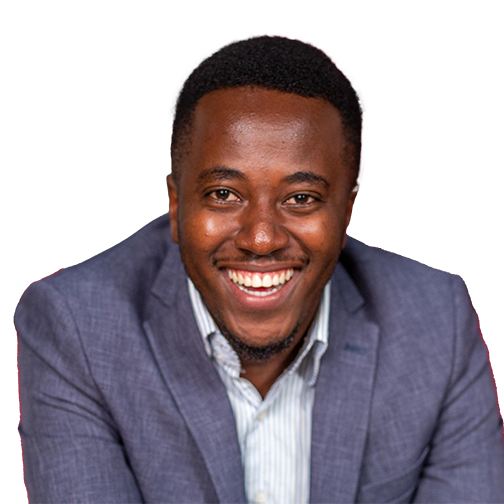 Oliver Muchiri
Senior Strategic Designer
Kenya
With an ever changing world and with the global challenges becoming much more complex, Oliver has developed an interest in coming up with innovative and tailor made solutions to solve some of these challenges. At the heart of these solutions, Oliver believes that individual human beings must be at the heart of it all.
Oliver has diverse consulting experience gained from over 4 years working at PricewaterhouseCoopers (PwC) and other organizations. He is a business consulting professional with experience cutting across general business, accounting and tax advisory services. Previously, Oliver has been a team lead on various complex assignments for both high profile local and multi-national clients. Oliver has advised multiple clients and, in the process, brought tangible value and results to these clients. He has also been proactively involved in leading business development and thought leadership initiatives while at PwC.
Oliver is a fellow of the Young African Leaders Initiative (YALI), a flagship program launched by the former president of the United States, Barack Obama as a signature effort to invest in the next generation of African leaders. During his time at YALI, Oliver gained extensive experience in Design thinking, Leadership and Entrepreneurship; experience that has helped him in his consulting assignments.
At a personal level, Oliver's North Star is geared towards solving society's most complex and urgent needs specifically in the educational sector. He would want to see every child get a decent education. To that end, he is a Co-founder of the 'School Painting Drive Initiative' which seeks to support and inspire children from under privileged backgrounds by painting their classrooms and engaging them in the process. He is also a recipient of the Presidential Gold Award for his commitment in ensuring that children, especially those from underprivileged backgrounds receive a decent education.