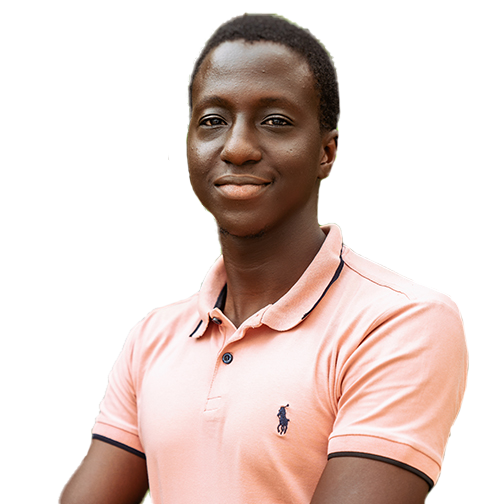 Mouhamad Moustafa Kebe
Operation and Finance Officer
Senegal
Moustafa is a naturally curious, epistemophilic and inquisitive person. He is an avid reader (and potterhead), always eager to learn something new. He is particularly interested in psychology and spirituality, and applies lessons learned from these books to his work and daily life.
While his primary love is for numbers, his professional experience spans finance, business development and innovation. He previously worked as a program manager for Impact Hub Dakar, a business incubator. In his job he helped young entrepreneurs structure their business, scale up and raise funds. Passionate about innovation, and how to help Senegalese businesses innovate their practices and offerings, Moustafa coached many entrepreneurs on this topic. He believes in solidarity and mutual aid in the accomplishment of objectives; thus, he does his best to be as communicative and empathetic as possible when accomplishing a task even when it comes to numbers.
At ThinkPlace Senegal, Moustafa works as the financial assistant. In this role, he works directly with the operations manager to manage the office finances, complete payroll and taxes as well as reporting. Additionally, he supports the design team in winning work and anything else related to finances or budgets.
Moustafa is passionate about issues surrounding the UN Sustainable Development goals, specifically increasing access to healthy foods, clean water and sanitation. This passion, combined with his background in business innovation and incubation is giving him the desire to explore new horizons at ThinkPlace, by exploring the design side of the business and bringing support to projects where needed.
Moustafa holds a master's degree in accounting, Audit and Control from Ecole Supérieure Polytechnique (UCAD) as well as a Bachelors Degree in Finance. He speaks fluent French, English and Wolof.