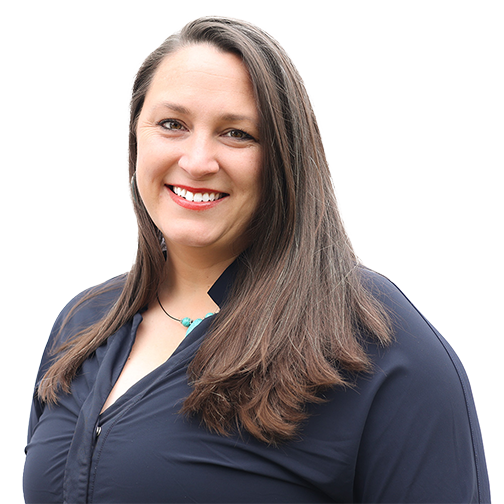 Michelle Carrillo
Executive Director, ThinkPlace West
United States
Michelle Carrillo is a seasoned professional with 15 years of experience in the nonprofit, philanthropic, public health, outdoor education, and academic sectors. She specializes in using design thinking to address complex systems change in Rural and Tribal communities along the West Coast of the U.S. Michelle led large-scale regional health equity initiatives as Acting Vice President and Director of Strategy, Programs, and Community Solutions at Wild Rivers Community Foundation and Humboldt Area Foundation. Collaborating with young leaders, community members, sovereign nations, and system leaders, she applied empathy research, social innovation, and entrepreneurial thinking to tackle systemic problems. Michelle's expertise lies in employing human-centered design, systems transformation, and targeted universalism to address a wide range of issues with a strong focus on racial and health equity.
Michelle is recognized as a featured speaker and published author in the national philanthropic sector. Her work includes a co-authored piece in the Stanford Social Innovation Review, developed in collaboration with The California Endowment. She has also presented at esteemed organizations such as the National Academy of Science, Aspen Institute's Global Collective Impact Forum, and The Forum for Community Solutions Opportunity Youth Network. Michelle is dedicated to sharing innovative approaches to research, community engagement, and facilitation that prioritize human dignity and equity for all. Michelle's collaborative efforts have resulted in significant health equity improvements in rural and tribal communities, leveraging $70 million in public funds and establishing multi-million dollar re-granting programs. She is dedicated to sharing innovative approaches to research and facilitation that prioritize human dignity and equity for all.
Michelle holds a Bachelor of Science in Digital Media and Communications from Southern Oregon University, where she graduated with honors. She also studied Strategic Communications at Seattle University and earned an honors transfer degree in Business from Southwestern Oregon Community College. Michelle is an alumnus of the Ford Institute's Leadership Program. She significantly contributed to Positive Youth Development through her early career work with Oregon State University's School of Public Health where she co-founded a nationally recognized and award-winning 4-H Surfing & Outdoor Stewardship Program at 22.