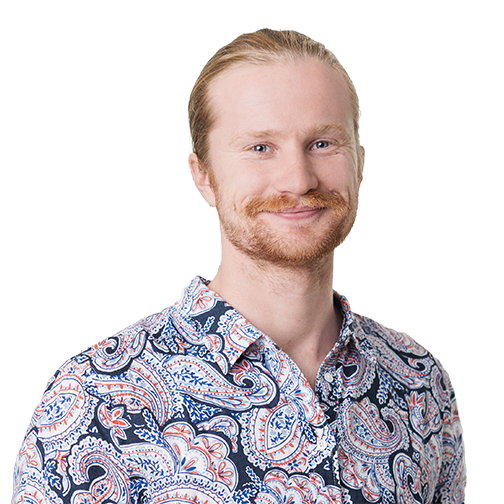 Max Lee-Abbott
Business Designer
Empathy led design is the most effective way to drive progress. Max has lived through this proposition in his 7+ years of experience across community, government and private sectors, applying it in key projects like co-designing climate change behavioural initiatives for the ACT Government and supporting transformation of Australia's employment system on how it engages and supports job seekers.   
Across these roles, Max has seen his skills in human centered design become a real strength in tackling complex problems. His golden rule on approaching complex problems is to always listen to those who are affected. This has enabled him to facilitate the design of a medication management system for a major national healthcare provider and also design systemic change initiatives for increasing nutrition in schools at a jurisdictional level.
Max has been at the forefront of AirLabs development – ThinkPlace's powerful online workshop platform. Since the Covid-19 lock down began, Max has designed and managed several successful high-quality workshops entirely online for the Australian Digital Health Agency, WentWest, Telstra, ACT Health Directorate and many more.
Max has a Masters of Strategic Studies from ANU, and he applies this strategic, systems-level lens to every project he works on. He supplements this systems view with direct research with those who will have a lived experience of a transformation. Before joining ThinkPlace, Max worked with the Red Cross in Refugee and Migrant support across Canberra. 
His work is encapsulated in a recent piece of client feedback: "I would recommend Max to anyone."