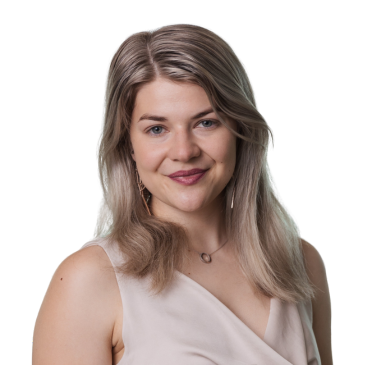 Katarina Pavkovic
Executive Designer
Australia
Katarina is an experienced designer, program manager, service designer and organisational change manager, specialising in delivering high quality, co-designed solutions in complex systems. She brings expertise in helping organisations develop better outcomes for their people, processes and systems through human-centred design and encourages co-design in her projects to enable project teams to come together and achieve a common goal.
Katarina has delivered large scale projects and changes in many federal government agencies and government owned assets including Social Services, Services Australia, Attorney-General's, Agriculture and utilities. Her diverse background in program management, change management, policy and service design enables her to have an end-to-end understanding of exemplary service delivery. Katarina has been integral to the delivery of numerous program management and organisational change transformations, often being specifically sought after to work closely with senior executives in improving program and change management practices.
Katarina has represented Australia numerous times through her chosen sport of taekwondo. Her passion has honed her ability to work under immense pressure, striving for perfection, leading her way to number one in Australia, multiple world championships and medalling at prestigious international tournaments. Her background in high performance enables her to understand the formula for success and apply the method to drive positive outcomes for all her projects. Katarina's drive to share this formula, grounded in over a decade of teaching martial arts and yoga, is critical in her mission to amplify the impact of people, projects and organisations around her.