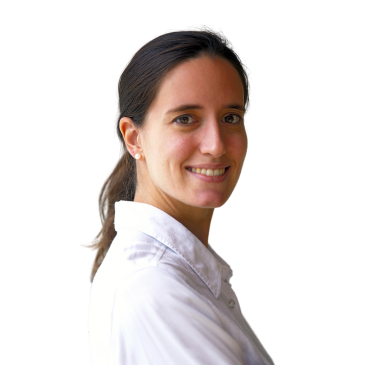 Inés Gortari
Senior Strategic Designer
United Kingdom
Inés is a creative multi-stakeholder project manager and an empathetic user researcher with strong analytical skills and a track record of award-winning work. She has worked in the international development sector for over eight years and has a strong background in qualitative research, project management and client relationship management. Early on in her career she held positions as a fundraiser and project manager in civil society organisations in Brazil.
She moved to Kenya to work for ThinkPlace in 2019, where she further developed her expertise as a qualitative researcher, human centred designer and project delivery lead in the African continent. She worked on a wide range of topics, including maternal and sexual and reproductive health, education, nutrition, fintech and WASH.
She specialises in conducting user research, including participant observation, in-depth unstructured interviews, facilitating focus group discussions and co-design sessions and developing user journey maps and personas. She is also well-versed in facilitating co-design workshops (online and in-person) and in generating insights from field research and converting them into recommendations and delivering compelling presentations to clients.
As a team leader she has worked with different teams on several projects at a time, and has been responsible for managing project budgets, training new staff on Human-Centred Design methodologies and supervising team members in their tasks, ensuring their motivation and ability to deliver results while helping them grow. Her fluency in Spanish (her mother tongue), English, French and Portuguese has enabled her to better understand the world from the perspective of various stakeholders across the different contexts she has worked in.
Examples of the work that Inés has done include: prototyping interventions to increase pregnant women's demand for antenatal care services in Mali, conducting qualitative research to redesign a game that nudges adolescent girls in Mozambique to eat more fruit and vegetables, or testing solutions to encourage people to wash their hands and faces more often as a preventative measure against trachoma in Ethiopia.
She holds a bachelor's degree in Geography and a master's in Urbanisation and Development, both from the London School of Economics, and a post graduate certificate in Social Innovation Management from Amani Institute.