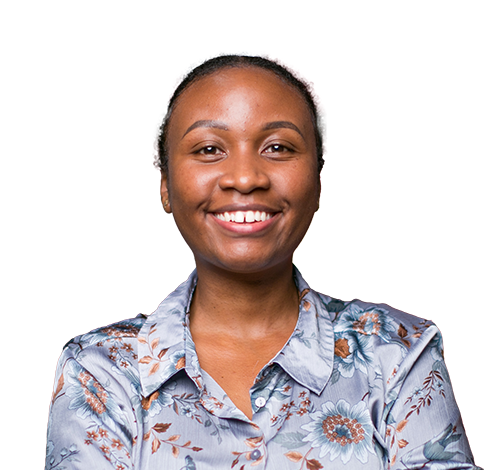 Esther Njoroge
Graphic Designer
Kenya
Esther is a hardworking, reliable and self-driven graphic designer who is passionate about making a difference and excelling in all aspects of her life. Her background is in marketing where she has created visual designs which enable the consumer to better understand the brand. She was also part of AIESEC where she was first introduced to SDGs and subsequently how to incorporate SDGs with various projects and how as a country we can work towards achieving the different goals.  
Esther believes in making a difference and how she has decided to do that is using design for social change and using design to solve complex problems as it ensures that people are at the center of each design decision.
Esther loves African literature with her favorite author being Ngugi wa Thiong'o and the most impactful works of his being "I will marry when I want".  She loves social justice works and loves being involved in works that ensure that the minorities in society are well represented and their voices are heard.