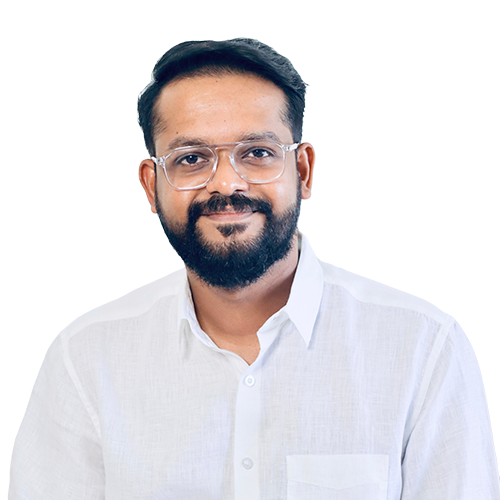 Don Mathew
Head of Digital Design
India
Don, a highly skilled professional with a remarkable hands-on experience in creating digital experiences to tackle complex challenges. Don takes challenges head-on, dedicating himself to thoroughly understanding and exploring the problem at hand. By immersing himself in the intricacies of each situation, he is able to uncover innovative and effective solutions.
As a result, Don's approach is characterized by a deep passion for problem-solving and a commitment to delivering exceptional results.
His ability to empathize with the problem and approach it from multiple angles allows him to generate insightful and impactful solutions that drive positive change. Don has collaborated with an extensive and diverse clientele across India, Japan, UAE, UK, and the United States. His ability to thoughtfully navigate intricate design-led innovation challenges is exceptional. As a user experience designer, he possesses a remarkable talent for uncovering unique insights and solving complex design problems across various industries. From enterprise digital products to captivating consumer storytelling, Don's expertise shines through.
Don leads the Digital Design Practice at ThinkPlace in Bangalore, India and he is a recognized design leader in the industry. He has worked with clients in technology, banking, fintech, insurance, learning and education, healthcare, and more. Don's proficiency in design strategy, user research, user experience design (UX), interaction design, product design, enterprise application design, problem-solving, and product innovation has consistently delivered exceptional value to top businesses around the globe.
Don consistently brings fresh perspectives and inventive ideas to the table, ensuring that every problem is approached with enthusiasm and a genuine desire to make a difference.