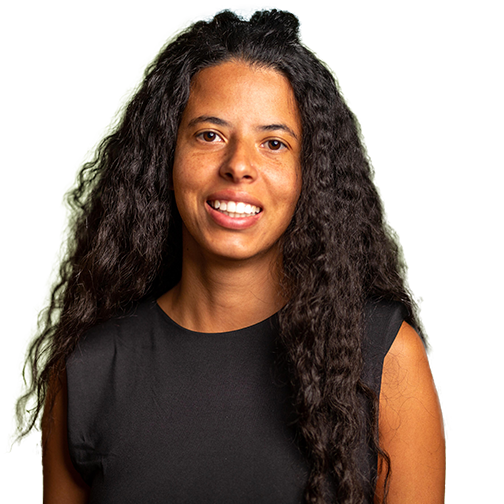 Daniela Pugsley
Strategic Designer
Kenya
Daniela is an empathic professional who believes in collaboration as a tool to contribute to a fair and sustainable world, in which everybody enjoys the right to a life of dignity, under the do no harm principle.
Her passion lies in being involved in different cultural environments, listening, observing and designing solutions with local communities that led her to live in complex environments such as slums, refugee camps and rural areas in the 4 continents and +8 countries and to found 2 projects: in Brazil, at a slum in Education and Child Protection and in Mozambique, after Cyclone Idai, in emergency context to recover and rehabilitate a school, as well as a WASH Campaign collaboration with INGOs in the field.
After working as a project manager, workshop facilitator and strategic consultant in a creative consultancy – she also had the opportunity to consult for projects for the European High Commission for Migrants, Doctors of the World, and local NGO's in Brazil, Portugal, Greece, and Tanzania.
She has experience in project management, human-centred design, capacity building, social and behaviour change, service and product design in sectors such as maternal health, sexual reproductive health and rights, gender-based violence, gender equality, disabilities, education, sustainability and circular economy in projects in countries such as Ethiopia, Uganda and Kenya.