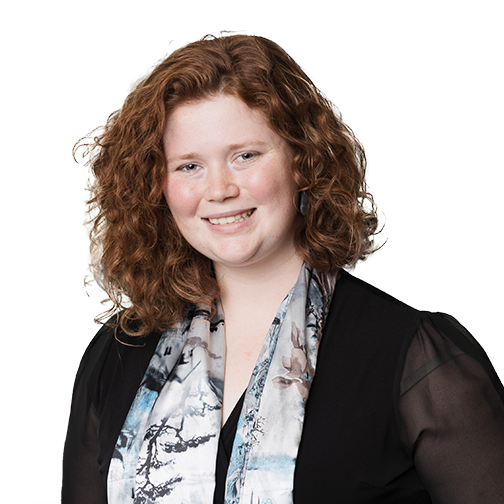 Ciara Williams
Business Designer
Australia
Ciara is a designer. Ciara is a problem solver. Ciara is a person. Ciara strives to bring creativity, understanding and Human-Centred Design to every project. She is passionate about solving complex problems in collaboration with everyone in order to design a beautiful solution for all.
Ciara has completed her Bachelor's Degree in Creative Industries at the Queensland University of Technology and has a wealth of knowledge across multiple disciplines. With a Major in Interaction and Visual Design, she is passionate about creating seamless, captivating and beautiful user experiences and interfaces. Focusing on Human-Centred Design, Ciara places importance on understanding all users and can achieve this through meaningful user research. Ciara specialises in the design phase, being able to make intuitive UX and engaging UI. She is well versed with the theory and practice in Graphic Design and understands the theory and methods used in visual communications. Through meaningful communication Ciara can recognise and understand people's experiences and viewpoints to gain true insight into the core problem and shift the focus to a customer centred product. She designs with the future in mind, understanding the need for a flexible and progressive solution that creates opportunities going forward. Through co-design Ciara is confident in working with clients to create impactful solutions.
She brings her expertise in the design process to help guide early discussion and keep a steady progression through a project. Ciara is not afraid to embrace the chaos that comes with the design process and wants to help you through the journey.