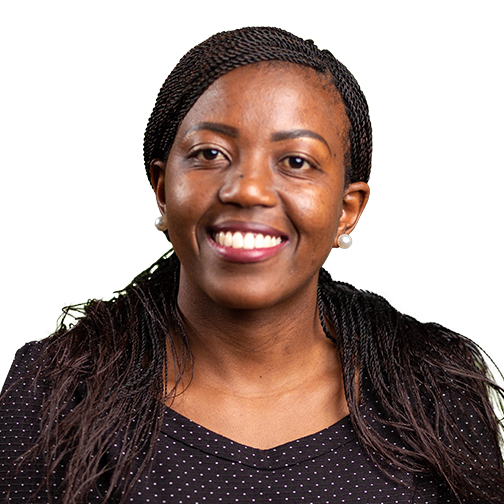 Catherine Mwangi
Projects Accountant
Kenya
Catherine is a finance professional passionate about providing accurate financial reports and ensuring compliance with the International Financial Reporting Standards (IFRS).
Catherine is an adaptable self-starter who is highly optimistic and self-driven.
At ThinkPlace, Catherine works as a Project Accountant in the Operations department to foster effective financial solutions, tracking the business projections and resourcing, as well as the project's budget from proposals to invoicing. Her expertise in project management plays a crucial role in effectively delivering projects and ideas that people aim to implement or improve.
She is the primary advisor to the Practice leads in terms of the practice performances; she provides a comprehensive analysis of the team's performances by ensuring they are well updated on their actual performance compared to their targets. With her admirable patience and passion, she holds with the leadership and team members she coordinates, advises, and guides on the best practices for the business and individuals' performance guaranteeing the best results and work environment. She also supports the winning work team in ensuring that the weighted data in the pipeline is accurately captured.
Catherine is a Certified Public Accountant (Kenya) and holds a bachelor's degree in Finance from the Catholic University of Eastern Africa.
She is pursuing a master's degree in Project Management, leveraging her financial accuracy and project management skills, and supporting people's performance.