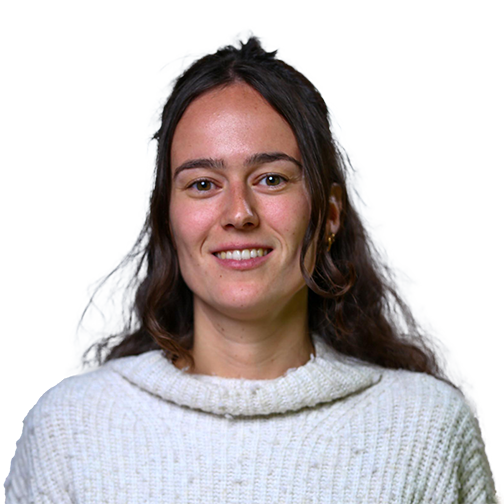 Cassie Hornsby-Waide
Senior Strategic Designer
Kenya
Cassie has always been fascinated in understanding people and how their behaviours and decisions are influenced by both internal factors, such as motivations and capabilities, and external factors, such as the sociocultural context or government policies. This fascination led her to graduate from the University of Oxford with a degree in Experimental Psychology, where she learned research methodologies and the 'experimental design' approach to studying the complex picture surrounding human behaviour. Since then, she has worked in design research and consulting for over 6 years. As a researcher and human-centred designer she is passionate about bringing more scientific rigour to the field of human-centred design and research, ensuring we run ethical research with results that clients can really believe in. To do this, she uses her Psychology and Behavioural science expertise to apply evidence-based frameworks and theories to her research and design work, and looks for ways to empirically test the impact of designed interventions.
Cassie has significant experience leading multi-disciplinary teams across the HCD process, from exploratory research, to designing and running research pilots to test services, to the monitoring and evaluation of national service roll-outs. She is most excited by projects with long-lasting and far-reaching impact, in particular those involving design of better public services or government policies, or global/ multi-organisation projects with larger scale to create greater impact. At ThinkPlace, Cassie uses her previous experience in social behaviour change, service design and design research to offer technical guidance and quality assurance guidance to projects. She is always looking to ensure all our research and design projects are ethical and uncover what people really need, not just what they say they need.
Prior to ThinkPlace, Cassie has worked on large scale UK public sector programmes, across areas such as education, health and Net Zero, leading to outcomes such as changing government policy and improved public service design. During a project for the UK Department of Health and Social Care, over the course of a year the research she led directly impacted ministerial decisions on adult social care testing policy. She regularly fed her insights into ministerial subs and policy briefs, ensuring government policy decisions were based on the needs of the public, e.g., she co-defined the funding calculations for care homes with policy advisors leading to a ministerial decision which led to millions of pounds in additional funding to the UK care home sector. On another project, she researched behavioural barriers to Net Zero behaviours of small-to-medium sized businesses and used her insights to design recommendations for how to encourage Net Zero behaviour. Her experience also includes complex service design, involving taking a systems thinking approach to create service blueprints and identify improvement areas in government services. For example, she worked with a UK Government office leading the research and service design during a major digital transformation to move an entire government department's services and back-end processes online.
Cassie is a strong believer in designing services and solutions that are inclusive and accessible to all. She has led inclusive research projects, including research with individuals in care homes with dementia and learning and physical disabilities, as well as conducting research with individuals with visual impairment, hearing impairments and physical disabilities to bring to life their experiences, through a storytelling approach to insights-sharing, and to improve service accessibility for all individuals.
She also has significant experience in programme management, including running the programme management office supporting a global reinsurer to transfer all their internal processes to adhere to new regulations. She oversaw the project management of 16 workstreams, co-ordinating budgeting, planning and resource management across the workstreams.