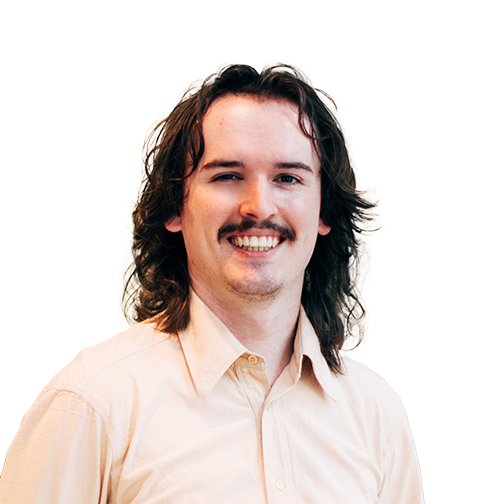 Benedict Mitchell
Executive Designer
Australia
Benedict works with ThinkPlace specialising in understanding the relationship between people, systems, and their environments.
Creating value for clients by applying design skills outside of traditional design contexts, Benedict is experienced in facilitating and co-designing with stakeholders from wide-ranging operational levels, from process workers through to executive and director-level clients.
Benedict is a skilled designer, strategist and project manager. He is an original and rigorous thinker, demonstrating the ability to apply his design philosophy of continuous improvement while working with stakeholders from a wide range of backgrounds. He takes a user-led approach, deeply immersing himself in the problem to generate insights and find solutions.
Starting his career in design for products and public space, Benedict moved into using design approaches to improve organisational systems and processes and as a tool for strategic planning. A versatile member of any team, Benedict's ability to use design methodologies to solve a range of problems makes him adept at taking on new client challenges and acting as the lynchpin of diverse, multidisciplinary teams.
Benedict currently sits on the Community Trustee Board for Parramatta Park with Greater Sydney Parklands, an agency within the NSW Government. As a member, he plays a key advisory role on park stewardship, activities, and usage along with environmental, heritage and cultural issues."