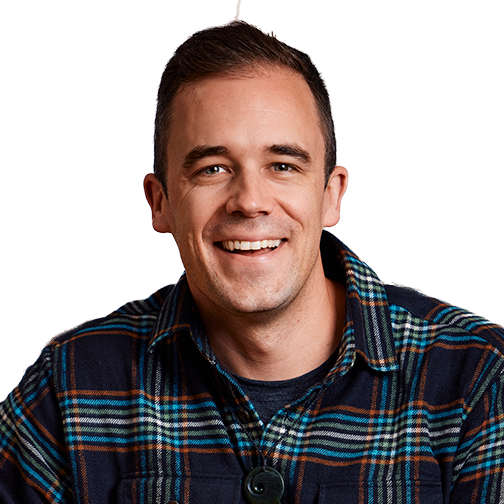 Ben McCarthy
Senior Design Lead | Kaiārahi Tātai Tōmua
New Zealand
Ben is driven to create incredibly positive outcomes for both people and the planet and speed up the inevitable transition to a low carbon future. Ben unpacks the complexity of human-centred systems to aid others in achieving this, looking for key interactions we have with each other, our services, and our institutions to unlock our ability to make the most meaningful change.
Ben is unafraid of using novel and proven methods to tackle the most significant societal and environmental challenges we face today. Ben firmly believes in using a 'tools, not rules' approach to problem-solving, and his adaptability is a real strength.
Ben's has worked within government, commercial organisations, and design consulting practices, which has enabled him to experience solving complex problems from a range of perspectives. This experience gives him a unique ability to bring together diverse voices and opinions to be heard and understood equally to work as effective partnerships.
Ben has a Bachelor of Design with Honours, majoring in Industrial Design. Ben's work "Exploring Begging in Wellington" was a finalist for a Best Award in the 2016 Public Good category.