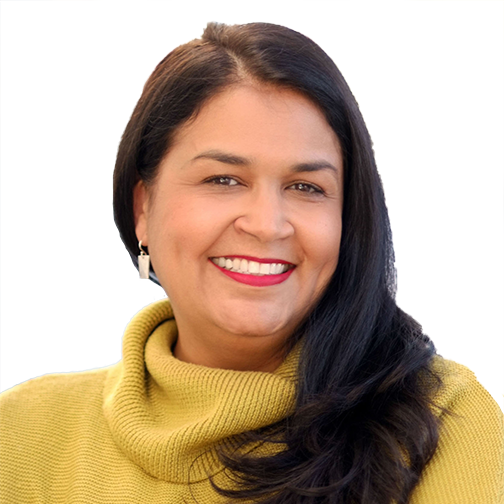 Leslie Tergas
Partner | Tumuaki Ngātahi
New Zealand
Leslie has a deep belief in the human potential to envision and create innovative, sustainable and thriving futures for individuals, humanity and  the planet.
She employs design, systems thinking and innovation practices to activate this potential in clients and organisations, in the face of complex, multi-sector, system challenges. Critical to this is Leslie's deep empathy for people and a fundamental assumption of human goodwill.
During her 25-year career Leslie has applied her expertise in design thinking, design-led collective impact, systems thinking and innovation practice to diverse contexts, including social services, the primary sector, compliance organisations, biosecurity and education. She's developed deep practices and methods to enable radical co-design of solutions that include strategies, change blueprints, system visualisations and interventions, services, capabilities and digital products.
Leslie pioneered the introduction of service design methodology into the New Zealand public sector while at Inland Revenue. She  also drove the persona methodology which is the standard across the public sector.
She has recently worked as a partner to an industry organisation that is transforming the sector's export market development approach, guided by audacious future-focused commercial and sustainability goals. The hallmark of the transformation has been the application of design thinking practices to engender radically new levels of collaboration and collective action within the sector.
Leslie studied architecture at the University of Florida (BA Arch.), human centred and participatory design at The University of Michigan (MFA) and human centred strategic design planning at the Illinois Institute of Technology. She has taught design, research and innovation at Massey University, University of Florida, and the National Autonomous University of Mexico.