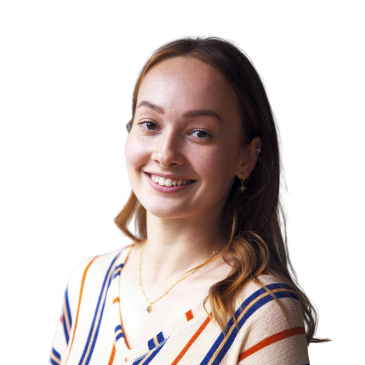 Rebecca Dale-Smith
Business Designer
United Kingdom
Rebecca creates meaningful positive impact across global communities by drawing a range of stakeholders together to achieve collaborative change-making. She believes that some of the most complex global challenges are best tackled via this diverse collaborative approach.
She has contributed to a range of international development projects, SBCC campaigns and workshops across the not-for-profit sector, including the promotion of maternal nutrition services to increase uptake in Indonesia, the implementation of human-centered design in the Women's Integrated Sexual Health (WISH) consortium, and providing the Collective Service (UNICEF, WHO, IFRC) with insights into the use of risk communication and community engagement (RCCE) data and resources.
She is highly skilled in providing transformative research through both quantitative and qualitative analysis. Most recently, Rebecca has applied participatory problem-solving methodologies to conduct ethnographic research (in-depth consultations, workshops and diaries) into the experiences of gig workers for the Tony Blair Institute for Global Change on digital labour platforms to gain an accurate picture of worker's real-life needs, co-creating an effective future for the gig economy. Rebecca has also worked on a range of local and national economic development projects. During this time, she authored population and health assessments, synthesised report findings for environmental statements and provided socio-economic baselines through data analysis. A natural problem solver, Rebecca thrives in environments which demand critical analysis for strategic thinking.
In her previous role at the British Red Cross, Rebecca has built community resilience enabling effective emergency response. She engaged local people in the planning process and developed measurement frameworks to support project monitoring and evaluation. Rebecca enjoys harnessing inclusive community-centered approaches to drive change, yet also understands the importance of assessing the impact created. ​
​
Rebecca has a multidisciplinary background, holding a Bachelor of Science with Honours in Politics, Philosophy and Economics (Economics Major) from the University of Warwick and a Master's degree in Development Studies from the University of Melbourne, where she was granted the Dean's Honours Award for academic excellence.